Knitting Series
Tatting series
Towel Series
Digital Series
The majority of the community:
In this announcement, the process flow, as well as specifications and parameters, may be different from the actual products. It's intended to prevent unfair competition and theft of trade secrets. If you are interested in our products, please call 0510-86518888 to ask for product details! Waiting for good news.
Tatting series
» Home » Products
Long-ring Steaming Machine
This type of machine is suitable for steam fixation with the bake of natural fibers, synthetic fiber, chemical fiber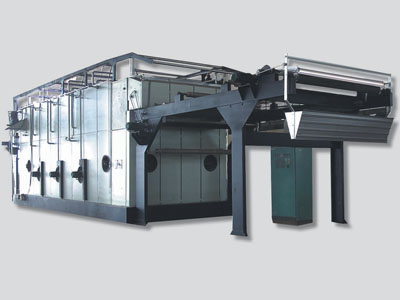 and blend fabric, also for knitted and non=woven fabric. It can adapt to the fabric maximum of l000g/m
2
.
Features
1. Long-ring processing method: Fabric dead-weight automatically to ring process, overcome the reliability on rod or inflatable external force imposed on the fabric in the past, which will cause damage of the printing surface.
2. The bottom tank wet supply system; provide more uniform wet, larger humidity control rang.
3. Adopt special double heat insulation board structure, heat loss almost to zero.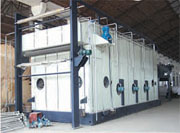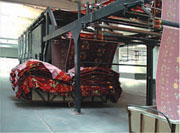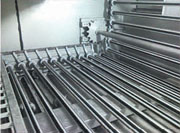 Contact Us
Add
:No.1,Qingyang Economic Zone,Jiangyin City,Jiangsu Province,China
Tel
:+86-510-86518888
Office
:+86-510-86505888
Fax
:+86-510-86503888
Tel
:+86-13961612888
P.C.
:214401
Website
:www.foundmach.com
        www.foundmach.com.cn
Email
:
Steven@found-machine.com
Copyright © 2023
JIANGYIN FOUND DYEING PRINTING MACDINERY COMPANY