Knitting Series
Tatting series
Towel Series
Digital Series
The majority of the community:
In this announcement, the process flow, as well as specifications and parameters, may be different from the actual products. It's intended to prevent unfair competition and theft of trade secrets. If you are interested in our products, please call 0510-86518888 to ask for product details! Waiting for good news.
Knitting Series
» Home » Products
Open Width Knitting De-oiling Washing Machine
A certain amount of chemical oil additives will normally be added in order to reduce disconnection, wool yarn and static electricity of Chemical fiber and elasticfabric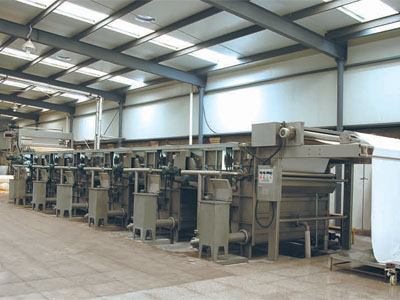 in processing of spinning, weaving, however, if there is any inappropriate pre-treatment during the dyeing process will easily cause fabric defects such as oil staining, sewage, and color stain.
Frequently Asked Questions and Solutions during the de-oiling washing process Products poor reproducibility :

Products poor reproducibility
--Automatically control system (precisely control of flow meter, precision injection materials; recipes for easy storage and recall; computer control device parameter settings precisely);
Uneven de-oiling washing treatment, fabric defects such as oil staining, sewage, and chromatism
--Powerful circulation system to ensure Chemical dose uniformity; open width processing; Fabric conveyor has no-crumple and no-chromatism; cabinet temperature can be adjusted individually;
Easily to get curling
--Use large drum diameter 1200 mm; high precision, small parts of space; independent motor-driven drum; expander roll of the rolling machine from the front and back;
Tension exceeded
--Using the inverter motor control drive; adjust the drive ratio in order to fine-tuning the tension; transducer device accurately adjust the tension;
Big Water consumption Gas consumption
--Sealed machine to prevent heat loss; the liquid inside the case upstream from back to front, greatly improve the utilization of water; equipped with strong water jet-type spray at the top of rotating drum, each unit equipped with full automatic dynamic filtering container device.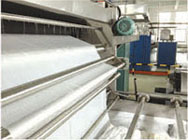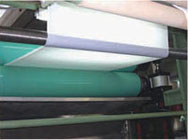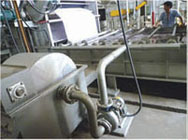 Contact Us
Add
:No.1,Qingyang Economic Zone,Jiangyin City,Jiangsu Province,China
Tel
:+86-510-86518888
Office
:+86-510-86505888
Fax
:+86-510-86503888
Tel
:+86-13961612888
P.C.
:214401
Website
:www.foundmach.com
        www.foundmach.com.cn
Email
:
Steven@found-machine.com
Copyright © 2023
Jiangyin Found Dyeing & Printing Machinery Co., Ltd.